DesignHer Body Sculpting
Body Sculpting usually requires a minimum of 2 modalities during a single session, once or twice a week depending on individual goals.

Body Sculpting Treatments:
Cavitation
Radiofrequency
LipoLaser
Wood Therapy
Body Wraps
Far Infrared Sauna Therapy
Following your body sculpting treatment, it is important that you take note of the following: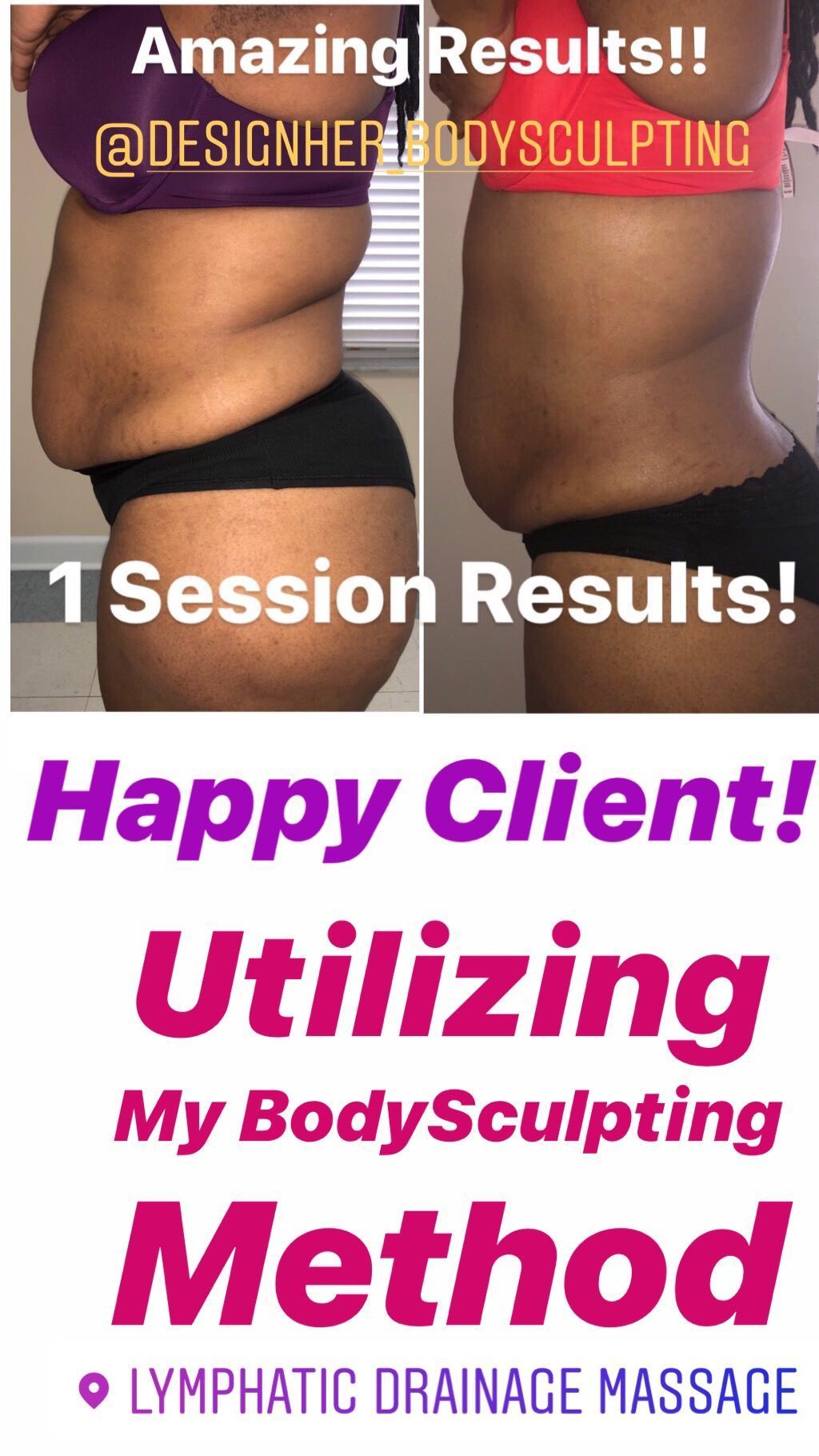 Increase daily water intake
Cut out alcohol, fatty foods, refined and processed sugars
Nutritional information will be provided to suit your lifestyle in order for you to capitalize on the weight loss opportunity.
Urination and bowel movement may increase as a result of your metabolism being stimulated by the body contouring treatment as part of the detox process to eliminate the fat
Results are instant and long lasting as long as guidelines are met and maintained.
Pre Treatment

Avoid:

Heavy meals in the 2-4 hours before and after each treatment as this may confuse the body about what fat to metabolize.
Fasting before treatment –body will go into starvation mode and the fat may become more resistant to laser treatment.
Coffee, tea, or carbonated beverages prior to a treatment as these may cause bloating. GOOD hydration provides a healthy lymphatic system.
Treatment around time of menstruation may impact measurements because of bloating

Post treatment

Exercise to metabolize released "fatty" material as energy source within 3 hours of treatment. Goal should be at least 300-400 calories aerobically. Consume ½ body weight in ounces daily of water.
(Credentials)
*MM33164 (Location)
*MA84108 (Massage License)
*OTA10093 (COTA)
*BW15258 (Body Wrapper)
*Lic3755 RF&Cavitation(FloridaMedCollege)
*FAMA BodyContouring Training
(FloridaAcademyOfMedicalAesthetics),