Lipo/TT Massage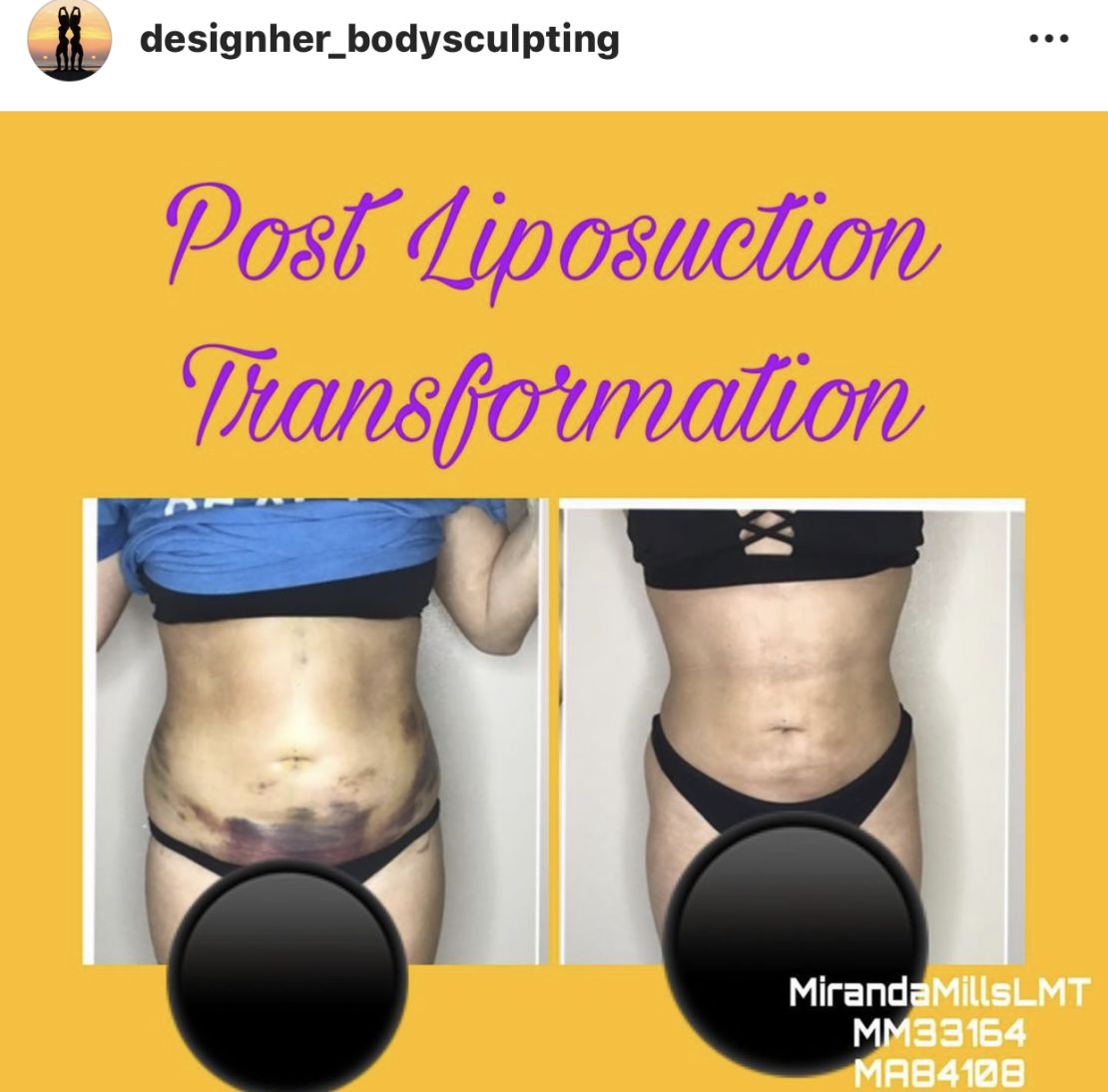 Massage After Liposuction
Massage after plastic surgery is very important as any type of surgery increases your mental and physical stress. Your body naturally goes into a stress induced state during an invasive procedure.
Massage reduces inflammation and fluid retention after plastic surgery. This includes stomach reduction, liposuction of all areas, thighs, inner legs, arms,
Massages can begin the day after surgery or liposuction
Massage gives an immediate reduction of muscle and skin fatigue and stress
Massage improves muscle tissue recovery and repair
Massage provides relief and pain management
Massage gives an overall feeling of balance throughout your body.
Wood Therapy
Wood Therapy
Body Contouring
Package Available
This procedure employs anatomically-sculpted wooden implements to improve the body's size and proportions while advancing overall health. This therapy helps redefine body contours, reduce cellulite and facilitate weight loss. These instruments allow highly targeted pressure to be applied, and that pressure intensifies the breakdown of fat and fibrous cellulite so that it can be eliminated naturally with other toxins.
Benefits
100% All-Natural, Non-Invasive and Free of Contraindications
Loosens Tight, Restricted Muscles
Stimulates Lymphatic Drainage
Eliminates Toxins
Speeds Metabolism
Breaks Down Cellulite
Burns Fat
Tones, Tightens and Reduces Circumference
Fibrosis After Liposuction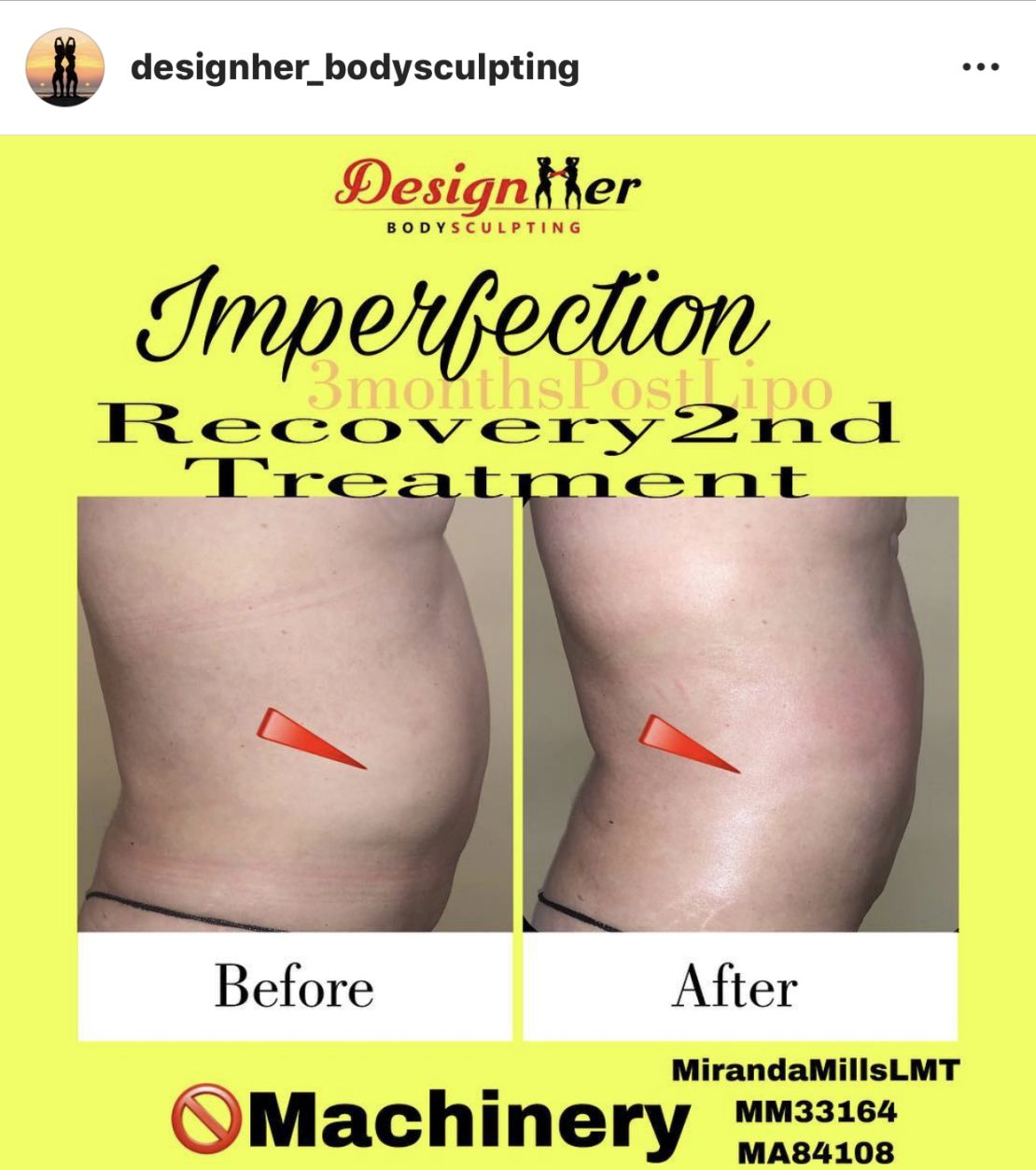 LUMPY AND BUMPY APPEARANCE AFTER LIPOSUCTION
Lumps after liposuction are not uncommon. These lumps are more common in large areas, such as the stomach, back, and thighs.
Patients may have skin irregularities (similar to extreme cellulite) for two weeks following their liposuction procedure, and this may even last for a few months.
Lumps after liposuction are more common in older people and those with poor skin elasticity. Skins with stretch marks are more prone to post-liposuction irregularities.
Treatment Includes:
* Massage
* Laser skin tightening
* Radiofrequency therapy
* Ultrasound therapy
6-12 Sessions Recommended
Body Sculpting Treatments: Cavitation Radiofrequency LipoLaser Wood Therapy Vacuum Therapy Single Sessions: